Khustai National Park Tour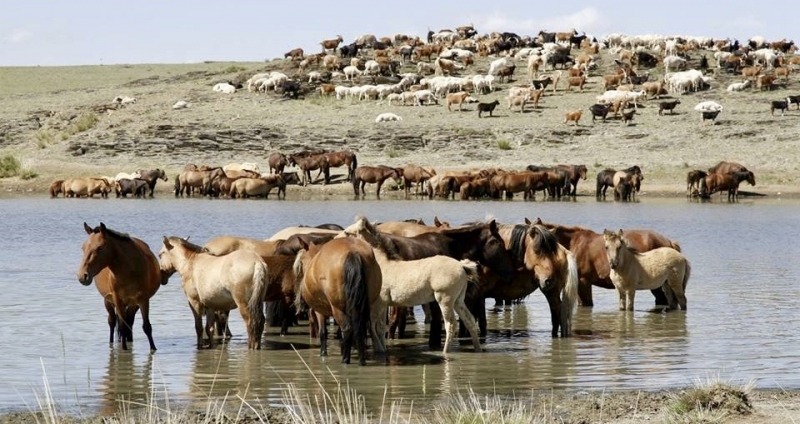 TOUR ITINERARY
---
/B - breakfast; L - lunch; D - dinner/
Day 1 and 2. Drive to Nomadic lifestyle - Live like a Nomad /B:L:D/
Pick up from the hotel. Drive to our horse base. The farmer has over 800 livestock including, sheep, goats, horses and cows. During your stay with this nomadic farmer you will choose your horses you will be riding during your horse-trekking tour. Each day you will be able to practice little by little riding horses while staying with the family. This will help you to learn more about the way of Mongolian nomadic life especially how a Mongolian nomadic farmer breeds the horses on the nature with their lifestyle. Meanwhile you may interact with the horse man whom you work together and learn from him how he breeds his horses. It will give you great a chance to learn more about how the horse man interact with his over 200 horses same time daily. You may start riding a horse to send the livestock to the pasture and making sure that all livestock is not going far and safe from any situation such as not mixing the livestock up with other families' livestock. Overnights in your own ger next to the host nomadic family.
Day 3 Riding on the open Steppe Area /B:L:D/
Ride to Khustai National park. On the way, enjoy riding, trekking, around the lake. Visit some nomadic families on the way.
Day 4 Riding in Khustai National Park /B:L:D/
Visit the ger museum and seeing the wild horses Przewalski – Takhi. At the Hustai National Park you will see the reintroduced wild horse – Takhi and unique landscape. Ride around the nature explore more about the wild horses. Overnight in the ger camp.
Day 5 Riding to Altanbulag Soum /B:L:D/
Ride to Altanbulag soum which is small county of Tuv aimag. Visit the local shops and school. Overnight in tent
Day 6 Riding and Exploring the Nature /B:L:D/​
It will give you another chance to gallop in the open steppes. Overnight in tents, in the vast steppes.
Day 7 Drive to Ulaanbaatar /B:L:D/​​​
Drop off at the hotel