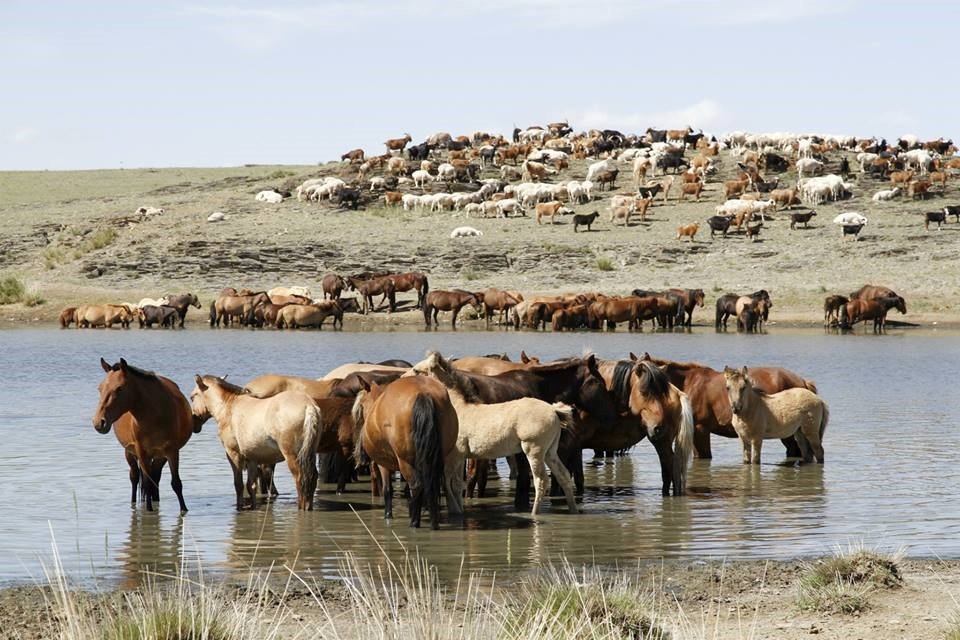 Horseback riding – Princess Temple
9 days / 2night in ger camp / 6 nights in Tent
Horseback riding will give you a great chance to introduce you to Mongolian customs, unique natural beauty, lifestyle differences between modern and nomadic Mongolians, and historical and cultural spots.
Day 1. DRIVE TO TERELJ NATIONAL PARK /B/L/D/
After picking up from a hotel, head to Terelj National Park. Terelj is a picturesque place of high cliffs eroded in Mesozoic granites, creating a wonderful landscape of granite. Wind, rain frost, ice and natural acids info bizarre shapes have eroded huge blocks of granite, as if by some giant sculptor. Greet a horse herder (a horse guide) and start your unforgettable trip with Mongolian horses. The tour guide and horse guide will give you the instructions to ride Mongolian horse. Overnight in the ger camp.
Day 2. RIDING TO PRINCESS TEMPLE /B/L/D/
In the morning pack up all the camping equipments and food will be loaded on horse back. On the way to the next camping site stop at Princess Temple which is located in the forest. The king of Manchu Empire Enkh Amgalan gave his 6th princess to Mongolian lord Dondovdorj to become a queen. Also the Enkh Amgalan Khan awarded a title of Diligence and Kindness to his princess and presented her a Golden Leaf Award made of 5 kilos of gold. When the princess died in 1740, Ephu Dondovdorj erected a marble monument and burial temple in her honor. The princess had been murdered by Manchu people displeased her. Ephu means that the son-in-law of Manchu khan. The temple has been enjoyed state protection since 1961. Overnight in tent.
Day 3. RIDING TO THE HIGH MOUNTAIN PASS /B/L/D/
You will enjoy riding in remote area with fresh air, bird watching, flower watching. Overnight in tent, near by the mountain pass.
Day 4. RIDING OVER HIGH MOUNTAIN PASS /B/L/D/
Full day riding through the little ruff trail with rocks, mud, and forest. You might see some wild life in the forest. Overnight in tent
Day 5. RIDING TO THE LAKE KHAGIIN KHAR /B/L/D/
Today you will reach the pretty lake that is located on the mountain surrounded by forest, 1817.3 meters above sea level and it's rich with fish such as river perch and lenok.. Overnight in tent.

Day 6. AT THE LAKE KHAGIIN KHAR /B/L/D/
Enjoy riding, trekking, around the lake. Overnight in tent.
Day 7. RIDING TO TUUL RIVER /B/L/D/
Full day riding through high mountains, and beautiful meadows. Relax at the Tuul River, one of the longest and biggest rivers in Mongolia. Overnight in tent.
Day 8. RIDING ALONG THE VALLEY OF TUUL RIVER /B/L/D/
Riding along the Tuul River on the way visit nomadic family, and get familiarized with the life of nomadic families taste mare's fermented milk and milk products. Overnight in ger camp.
Day 9. TRANSFER TO ULAANBAATAR /B/L/D/
Today you will ride to the meeting point and see your driver. Transfer to the hotel. City. The trip ended
More Detail